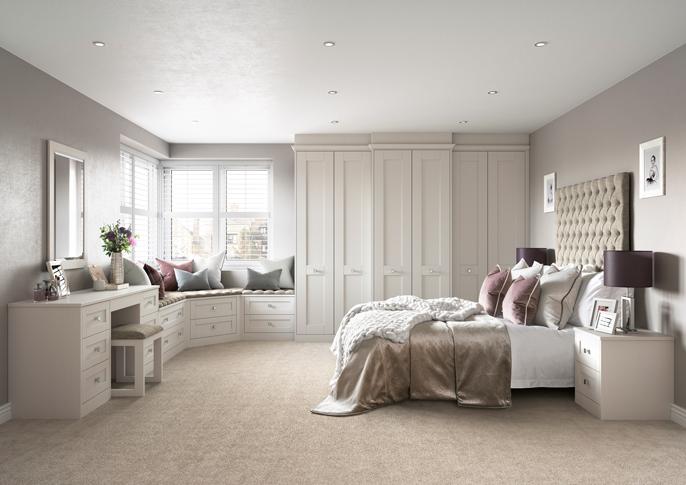 Its not just stunning kitchens that we create. The bedroom should be your peaceful haven, a place where you can retire & unwind from a long hard stressful day and completely switch off. But if its full of clutter, clothes and other items, that can be hard to do. Desirable Interiors have a large selection of fitted bedroom furniture to satisfy all tastes, from fully fitted wardrobes to modern sliding doors with an array of designs and colours to suit all.
Wardrobe
Fitted wardrobes to your bedroom are designed to your requirements and needs, making the most space available while still giving practicability, style and colour of your choice, giving you that peaceful haven you inspire.
Sliding Doors
Our range of unique sliding wardrobe doors will add style and lasting value to your home. Sliding doors are customised to fit your space therefore combining stunning designs and storage solutions.